2010-11 Ud The Cup Scripted Swatches Wayne Gretzky 3-clr Patch Auto /10 Bgs 9.5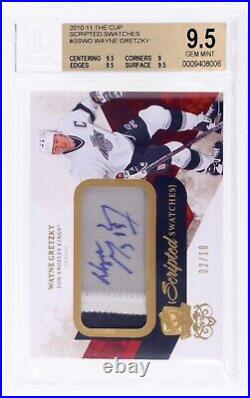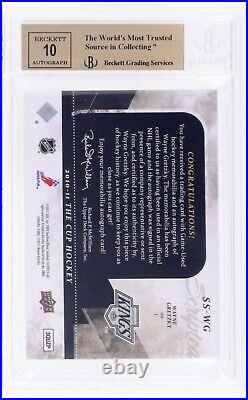 This trading card features a unique and rare autographed 3-color patch of hockey legend Wayne Gretzky from his time in the National Hockey League (NHL) during the 2010-11 season. The card is from the UD The Cup set and has a parallel/variety of patch, as well as being serial numbered and a short print.
The card is also graded BGS 9.5.